Crush Competition.
More Organic Traffic.
More Sales.
Turbo-charge your website.
Make More Money!
10 Million or 1.4 Billion?
This is what you need to create a substantial competitive edge!
Optimize Rank Math For Amazing Results
Optimizing Rank Math and implementing industry-standard schema code and on-page SEO can give your website a competitive edge in a market with approximately 1.4 billion active websites. It's crucial to understand that only about ten million websites are correctly utilizing schema code and basic on-page SEO, making it easier to rank among this group than to compete with the vast majority of websites that are not optimized. Schema code plays a significant role in search engine results, and leveraging it can increase your chances of ranking higher in search engine results.
One straightforward approach to achieving this competitive advantage is to let us help you optimize Rank Math and set up the correct schema code and industry-standard on-page SEO on your website. With schema code, you can compete against only 0.0071% of websites out there, which is a significant reduction from the 1.4 billion websites on the internet. Moreover, the team at Rank Math understands the importance of proper website optimization and has developed an easy-to-use plugin that automates most of the on-page SEO tasks, making it easier for you to optimize your website.
John D. Rockefeller once professed, "Competition is a sin."
We Agree!
1,400,000,000 (billion) websites.
If You Use Yoast – You Need To See This!
Rank Math vs Yoast
How do you take something really hard
and make it look simple?
Its easy, just have years of experience doing it.
Since we handle on-page SEO with Rank Math, we recently interviewed 10 SEO companies for a large project we wanted to broker-out for one of our clients' websites. What was shocking to us is that none of them spoke about doing the on-page SEO before doing all of the off-page regular SEO that everybody knows about.
This was a little strange. How do you do external SEO without looking after the internal SEO part first? According to Moz: "Off-page SEO" (also called "off-site SEO") refers to actions taken outside of your own website to impact your rankings within search engine results pages. All 10 companies went here first and didn't even try to sell us with on-page.
This is like walking into your doctor's office and telling them your sick and they ask which are or leg you want amputated. Hello, it's not going to grow back. Just like the money you spend not starting correctly.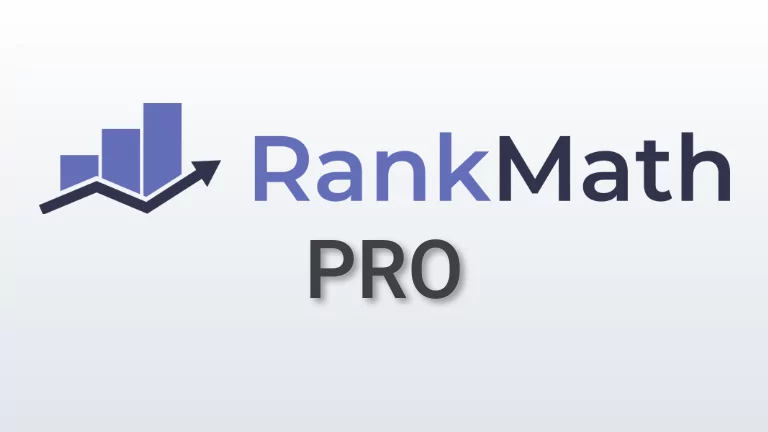 A well thought out and executed on-page SEO strategy eliminates a huge part of what an off-page SEO company actually needs to do. The off-page is still required as part of an long-term SEO strategy, however, you obtain much better results from having the on-page done correctly first. You help the search engines help you! It's the win-win.
This is where we help you see short-term results in better ranking and organic traffic.
I can install Rank Math myself. Why do we need you?
That is a great question. If you have the time to learn the Rank Math software and basic understanding of the SEO industry, you absolutely don't need us. Most business owners don't have the time. Getting back to the scenario about going to see your doctor. If you look at the analogy of a scalpel, anyone can pick up that instrument and cut into someones chest, bets are the result might not be all that great.
However the years of experience, education and training the doctor has, lets them know exactly what to do with that scalpel in order to make things right and keep the person alive!
We are the experience behind the scalpel (Rank Math) for your on-page SEO.
Rank Math
Whats Included?
Depending on your website requirements we're going to be addressing each one of these items to fully optimize your website for SEO. Get ready, this is a big list!
Advanced Google Analytics 4 IntegrationNEW!
Keyword Rank Tracker
Tracked keywords – 500
Free Content AI Credits – 15
Track Google Index Status
The Most Advanced Schema Generator
SEO Performance Email Reports
Import Schema From Any Website
Speakable Schema
Google Trends Integration
Google News SEO Sitemap
Google Video SEO Sitemap
Image SEO PRO
Local SEO PRO With Multi Locations
WooCommerce SEO PRO
Complete EDD SEO
Advanced Post Filtering
18 Pre-defined Schema Types
6 Extra Schema Types
Automatic Video Detection for Video Schema
Google Data Fetch Frequency – 3 days
Days to Preserve Google Data – 180 days
Email Report Frequency in Days – 15 days
– Let's have a quick call to review the report
Track Top 5 Winning Keywords
Track Top 5 Losing Keywords
Track Top 5 Winning Posts
Track Top 5 Losing Posts
Advanced Content SEO Overview
Check Ranking Keywords for Each Post
Position History for Keywords & Posts
Add Custom Schema Using JSON+LD/HTML
Validate Schema With Google
Custom Schema Builder
Add Unlimited Multiple Schemas
840+ Schema Types Supported
Automate Schema Implementation
Dataset Schema
Fact Check Schema
Carousel Schema
Mentions & About Schema
Automatic Q&A Schema for bbPress
Advanced Redirections Module
Advanced Local SEO Blocks
Google AdSense Earning History
Import GSC & GA Data from Particular Country
Custom Setup Wizard Mode
Watermarked Social Media Images
Advanced Bulk Edit Options
Complete Import/Export Options
Complete Elementor Integration
Dedicated Elementor Breadcrumbs Widget
Elementor Accordion Widget to FAQ Schema
Complete Divi Integration
Divi Accordion Widget to FAQ Schema
Import/Export Focus Keywords
Import SEO Data via CSV File
Import Redirections Data via CSV File
Advanced Quick Edit Options
Detect Orphan Pages
Single Post Performance Badges
Automatic Video Data Fill for Video Schema
Track PageSpeed for Each Post & Page
Track SEO Performance of Individual Posts
Sync Redirections to .htaccess
Noindex Password Protected Pages
Export 404 Log
Advanced HowTo Schema
Mark Cloaked Links as External Links
Find & Replace Image alt/title/caption Text
Automate Image CaptionsOptimal Settings Pre-Selected
Clean User Interface
Simple Setup Wizard
Compatibility Check
Auto Canonical URLs
Google Search Console Integration
Install Google Analytics Code
Anonymize IP addresses
Cookieless Google Analytics Tracking
Self-Hosted Google Analytics JS File
Exclude Logged-in users in GA Tracking
1 Click Import From Yoast SEO
1 Click Import From AIO SEO
1 Click Import for SEOPress
Import AIO Schema Rich Snippets
Import from Redirection Plugin
Advanced SEO Analysis Tool
30+ Detailed SEO Tests
SEO Analysis Score
SEO Warnings
SEO Failed Tests
Automated Image SEO
Advanced Automated Image SEO Options
Powerful Post Optimization
Supports Custom Post Type
Bulk Edit Titles & Descriptions
Post Preview on Google
Content Analysis
Control SEO For Single Pages
Control The Title
Control Meta Description
Auto Add Additional Meta Data
Focus Keyword
Control ROBOTS Meta
Choose a Primary Category
Google Keyword Suggestion
Optimize Unlimited Keywords
Choose Pillar Posts & Pages
Internal Linking Suggestions
Capitalize Titles
Powerful XML Sitemap
Module Based System
Advanced Redirection Manager
Smart & Automatic Post Redirects
301 Redirection Type
302 Redirection Type
307 Redirection Type
410 Redirection Type
451 Redirection Type
Support for Regex
Debug Redirections
Redirect Attachments to Parent
Simple 404 Monitor
Advanced 404 Monitor
Role Manager
Article Schema
Book Schema
Course Schema
Event Schema
Job Posting Schema
Local Business Schema
Music Schema
Person Schema
Product Schema
Recipe Schema
Restaurant Schema
Review Schema
Service Schema
Software/App Schema
Video Schema
FAQ Schema
HowTo Schema
193 Local Business Types
Social Media Optimization
Add Overlay Icons On Social Images
Default OpenGraph Thumbnail
Auto Facebook Open Graph
Facebook Authorship
FB Open Graph for Homepage
Automatic Twitter Meta Cards
Twitter Card for Homepage
Default Twitter Card Type
Social Previews
Default Share Image
Support for knowledge Graph
Option to get Email if Update is Available
Represent site as a Person
Represent site as a Company
Choose a Separator Character
Modify Global Meta
Strip Category Base
Search Engine Verification Tools
Bing Site Verification
Baidu Site Verification
Alexa Site Verification
Yandex Site Verification
Google Site Verification
Pinterest Site Verification
Norton Safe Web Site Verification
SEO Breadcrumbs
Advanced Link Options
Nofollow All External Image Links
Nofollow All External Links
Open External Links in New Tab
Ping Search Engines
Contact Info Shortcode
Compatible with EDD
PHP-FIG Coding Standards Used
Optimize Archive Pages
Optimize Author Archive Pages
.htaccess Editor
robots.txt Editor
Import/Export Settings
RSS Optimization
Add Content before RSS Feed
Add Content after RSS Feed
Version Control
Detailed Documentation
Contextual Help
Multisite Compatible
24x7x365 Support
Extra Benefits
Exclusive Facebook Club
Fastest SEO Plugin
SEO & Schema on Automation
Advanced Technical SEO
One-Click Automatic Updates
Enterprise-Level Features
Affordable For Everyone
Detailed Video Tutorials
Dedicated Premium Support
There's no way to project how much you're actually losing by having your website the way it is. This is just a hypothetical.
Pretend your hourly rate is only $20 and it takes you 75 hours to learn the software and basic SEO. You actually need way more time.
One-time Fee. We install, setup and optimize your Rank Math software. Save your money from the other 2 choices. We do it all.
3 Steps of Our Rank Math Service and Pricing
Step 1: Zoom Call to Ensure the Service is of Value to You!
We're going to do a review of your site, objectives and keywords and review the game plan.
We'll install the free version of Rank Math, and run some tests to ensure this will be of value to you.
If we agree to move forward. You will purchase the Pro version for $59.00 and we will connect it to your website. This is an annual fee paid directly to Rank Math with your credit card.
A deposit of $100 (PayPal or Credit Card) is paid to us to get started.
Step 2: The On-Page SEO and Speed Optimization
Grant us access to your WordPress admin area with a User Account.
Site Speed. We will make the modifications to get the speed of your site to its maximum.
We then optimize your site to its maximum capacity. Review the "Rank Math – What's Included" list above to optimize your website.
Once everything that can be done for your website is set up, the payment of the $150 balance is due.
Please note we do not supply writers, if you need these services we can refer you to affordable sources. This will be reviewed during Stage 1.
Step 3: Ongoing Optimization – No Charge
This process is not a set and forget.
An email report will be generated every 2 weeks. We'll have a quick call to review that report and conduct ongoing modifications based on the results.
There is no charge for this ongoing maintenance.
After the first two months, we can have a call monthly.
Here is your options:
Click the live chat on the right.
Call a number from the contact us page.
Click below to set a free 30-minute Zoom call to go over your Rank Math profit possibilities.